Uli Sigg is a German visual artist specializing in live performances, scenic design, and video productions.
He is co-founder of "bandbreite" a vj-collective in Cologne and of "lsb_TV," a weekly Live-Radio-TV-Internet-Show in Berlin. Uli is Director of Technology & Strategy of "BYFF" Brighton Youth Film Festival.
He performed live visuals for "Drum Rhythm Nights" and over 58 concerts and dj-sets in Berlin, Cologne, Hamburg, Munich. He has worked on Germany´s highest profile event series, courtesy of Electric Chair / Karsten Jahnke Concerts with artists including Adam F, Goldie, Etienne de Crecy, Giles Peterson, Howie B, Jazzanova, Jimi Tenor, Kemistry & Storm, Kid Loco, and others. VJ-Performances at Festivals, including Urban Arts Form, Popkomm, Battery Park, Melt, Fusion,℅ pop, Juicy Beats, Big Up with Jeff Mills.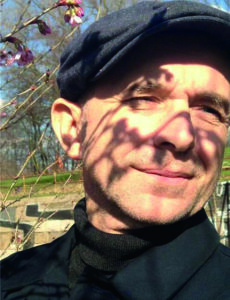 Photo Uli Sigg by Uli Sigg
He created and curated the "VJ-Festival ℅ Pop" in Cologne and "MP7" live media cub.
Since 2005, he has done scenic design and video production for theater-, opera- and dance-production in Vienna, Berlin, Hamburg, San Francisco, Porto, Nürnberg, Torino, Halle, Budapest, Düsseldorf, Bangalore. Visual direction of Broadcast-Live-Events for WDR, Deutsche Welle, Funkhaus Europa.
Most recently: liquid sky berlin presentz "#lsb_TV" on alex berlin- tv / radio / internetstream. Experimental music & video / cross-media art from Berlin / concept by dr walker & uli sigg / hosted by the liquid sky berlin family.