Merzouga is a spot in the Sahara where Cologne-based computer-musician Eva Poepplein and electric-bassist Janko Hanushevsky encountered the roaring silence of camel-flies and sand trickling down the dunes. Led by an abiding curiosity they traveled to India, Lao, Cambodia, Vietnam, Morocco, Ukraine, Brazil and Greenland, where they made extensive field-recordings and sound-research.
As a duo they produce sound compositions and installations, radio plays and radio docus, play and compose music for radio, film and theater. Concerts, sound installations and premiere performances at the Elbphilharmonie Hamburg, Deutschlandfunk Kammermusiksaal, Humboldt Forum Berlin, Museum Schnütgen, HAU Berlin, Volkstheater Munich.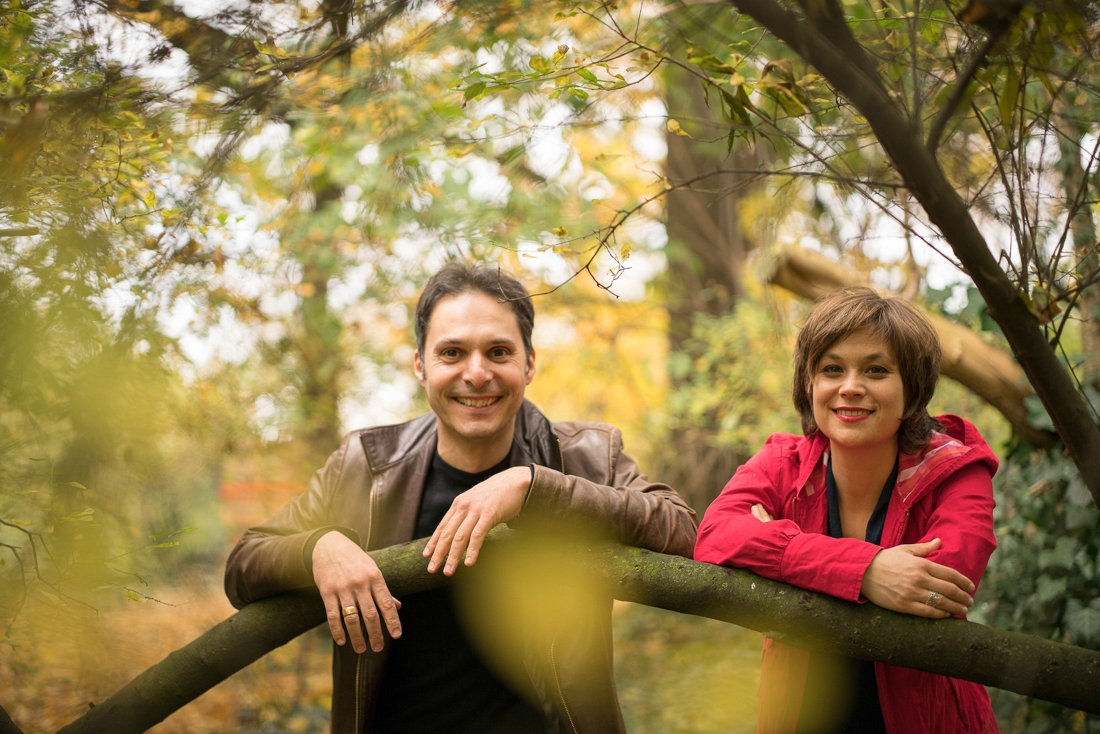 Photo Merzouga by Michael Englert
Commissions for major German broadcasters, such as Deutschlandfunk Kultur, Deutschlandfunk, WDR, HR, RBB, NDR, ZDF/arte, YLEISRADIO Finland, and Croatian broadcaster HRT. Their radio works received several international awards, have been broadcast by all German ARD stations and in numerous European countries. Releases on GRUENREKORDER, Prospero Classics and several times on international compilations, e.g. Noise of Cologne and WIRE TAPPER.
Collaborations with Christian Brueckner, Ueli Jaeggi, Felix von Manteuffel, Leslie Malton, Sean Scully, Lucas Niggli, Holger Falk, Gianluigi Trovesi, Peter Herbert, Mariana Sadovska, Marco Lobo, Max Andrzejewski, Udo Moll, Annette Maye, Matthias Muche, and many more. The two live and work in Cologne.