"Mystic reflection and the modern urge to progress are being reconciled … We are captivated: This is how cultures successfully melt together."
Neue Zürcher Zeitung
The Indo-German pianist and composer Jarry Singla has always been crossing borders between the most diverse musical worlds. Several years of stays in Mexico City, New York, Mumbai and La Paz opened his heart and mind, intensive musical collaborations in Buenos Aires, Katowice and Kiev promoted his successful search for a way past all dogmas, for a fresh, refined and exciting sound between jazz and ethnic inspiration.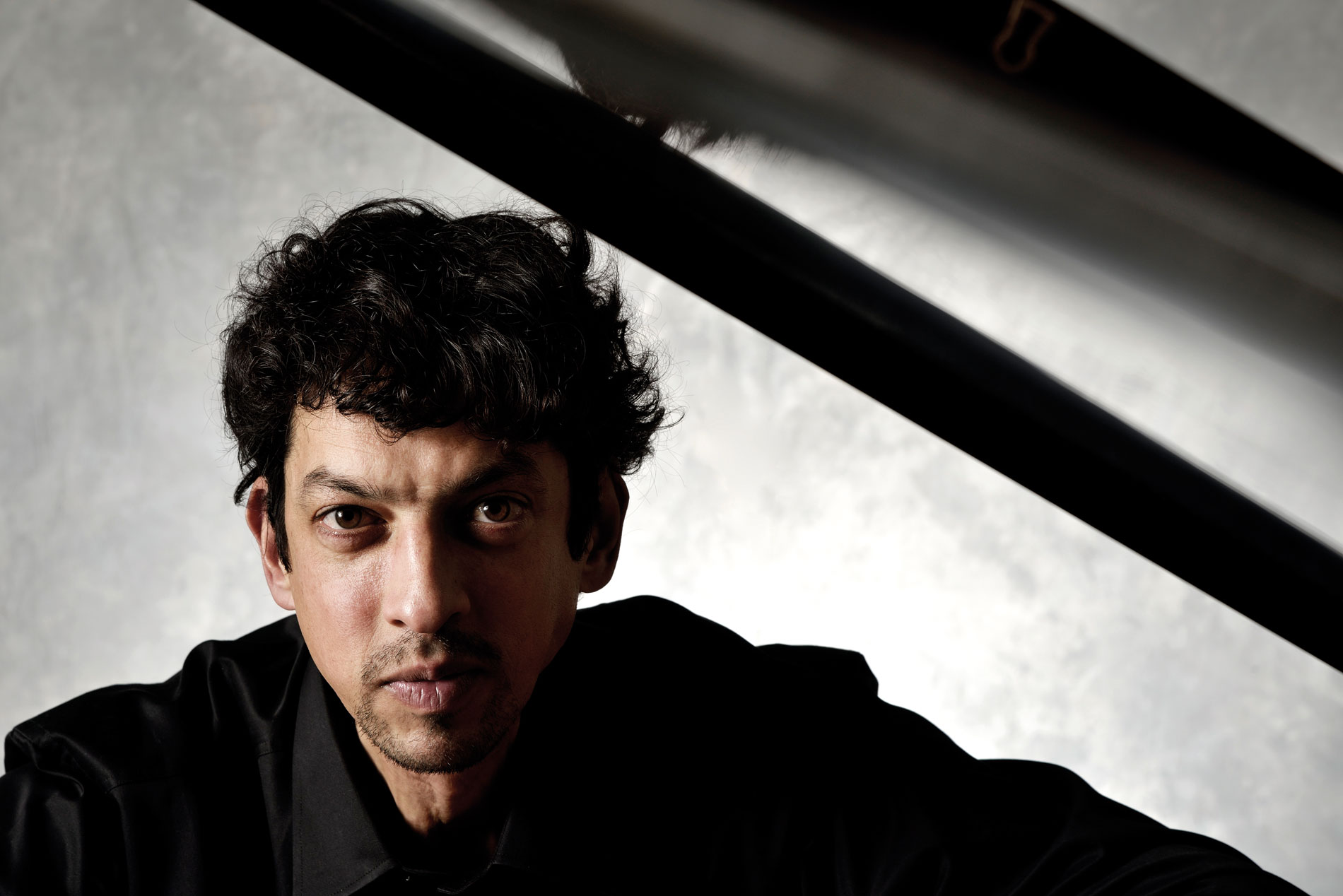 Photo Jarry Singla by Jürgen Bindrim
In his current ensembles, the influence of Indian music is particularly pronounced: The trio JARRY SINGLA EASTERN FLOWERS with the South Indian percussionist Ramesh Shotham appeared at renowned festivals such as "Jazz Utsav New Delhi", "Buenos Aires Jazz" or "Festijazz Bolivia" in recent years.
THE MUMBAI PROJECT – created in 2013 during a residency grant of the Arts Foundation of North Rhine-Westphalia – performed in major Indian and German cities, most recently as part of a production with the FRANKFURT RADIO BIGBAND.
Jarry Singla's individualistic work in the wide-ranging field of European jazz includes compositions for his quartet with the outstanding British saxophonist JULIAN ARGÜELLES and for the German-Polish-French TRIO WEI3.
In 2017, Jarry worked in an internationally cast ensemble of the trumpeter MARKUS STOCKHAUSEN. Since 2016, as a founding member of the music collective SONIQ, he has been initiating visionary projects including renowned artists such as MAJID BEKKAS, RHANI KRIJA ALY KEITA or KARL SEGLEM.