He studied accordion at the Hermann-Zilcher-Konservatorium Würzburg, Germany with Stefan Hussong. He completed his artistic studies with international master classes with Professor H. Noth (Trossingen, Germany and Prato, Italy), J. Macerollo (Toronto, Canada) and M. Brunello (Brescia, Italy). His artistic focus lies in contemporary music and improvisation.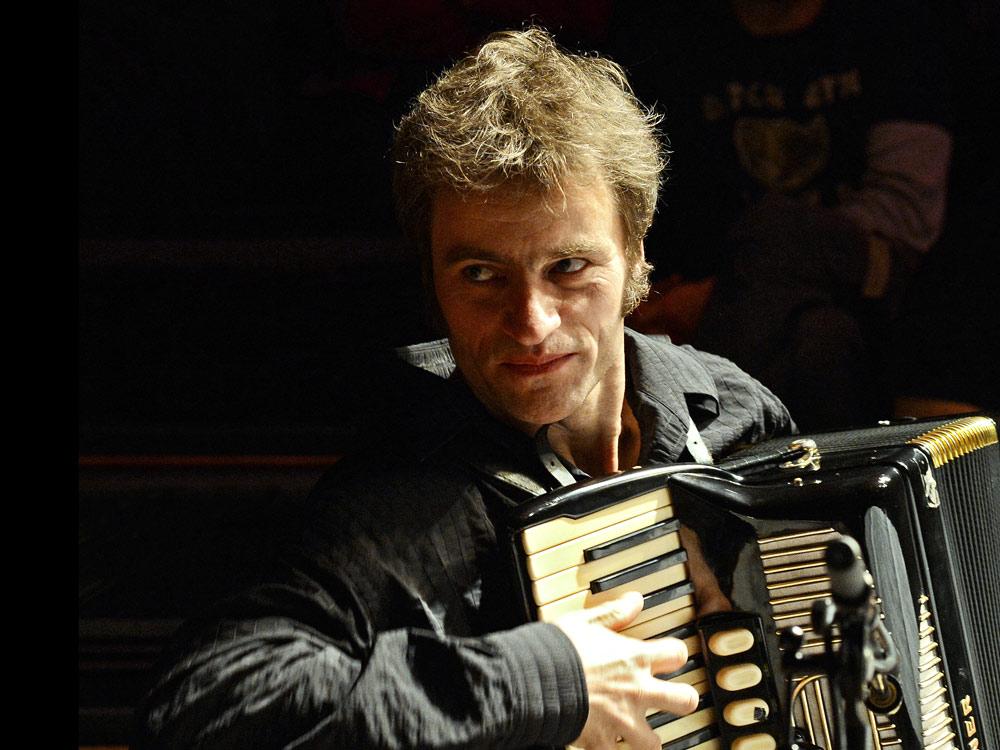 Photo Florian Stadler by Gerhard Richter
Florian Stadler has worked as accordionist within a diverse collection of ensembles. Starting in 1999 he has played with the klezmer ensemble "Colalaila", in duo with the sound poet Mitch Heinrich, and with the cellist Sue Schlotte in the project "Herbal Essence". He has been a member of the Christina Fuchs No Tango Quartet since 2001. Stadler has also been part of many productions. including dance, theatre, performance, CD recordings, and concert tours.