Carolin Pook is a German violinist, composer, improviser, conductor, and percussionist. Her musical creations are often tailored to the musicians and are frequently a combination of improvisation and composition. The press describes her compositional style as postmodern sound architecture of sometimes magical intensity.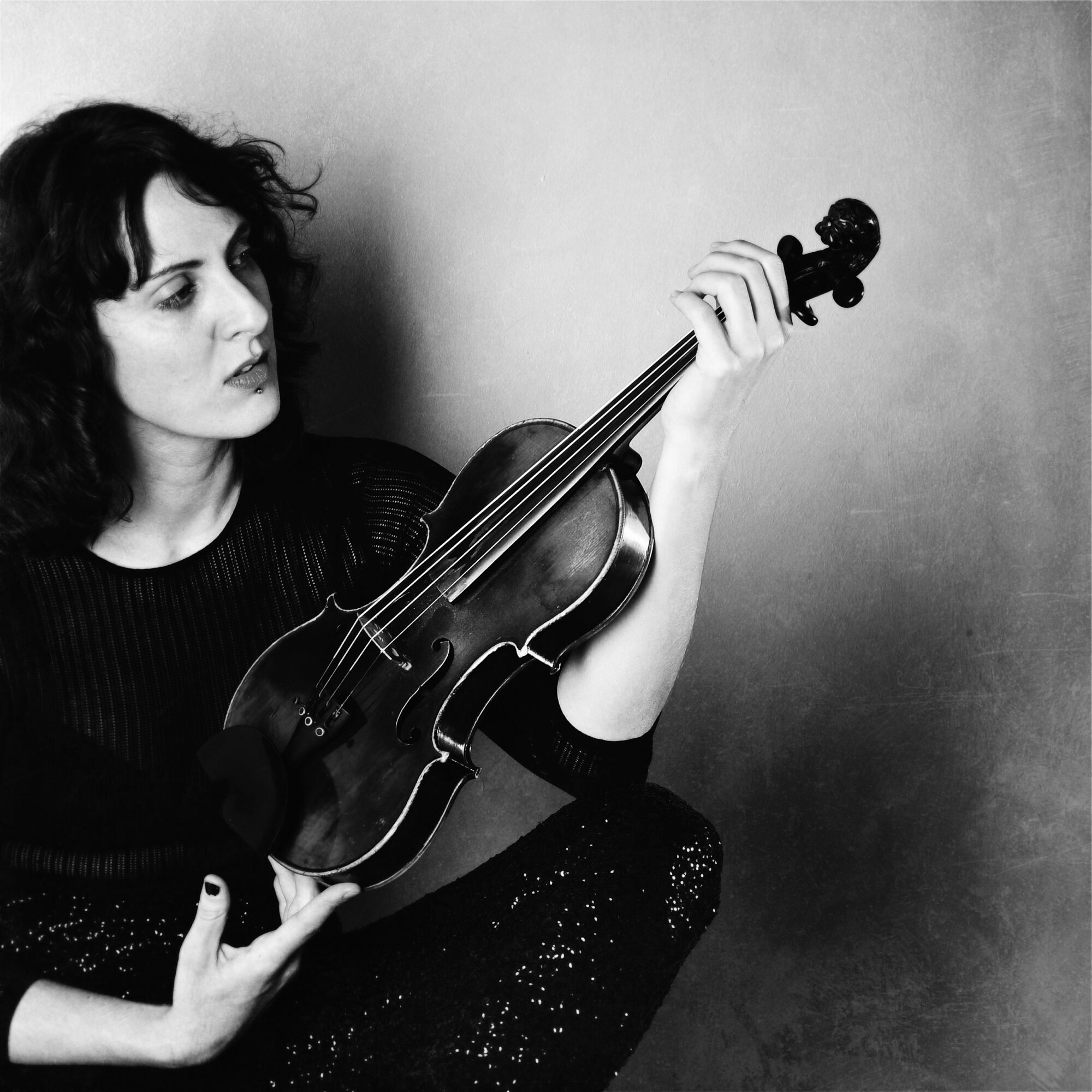 Photo Carolin Pook by Helmut Berns
Before starting her jazz studies (double major in violin and percussion) at the Musikhochschule Köln in 2000, she had already written a full-length musical and performed in Europe and worldwide, including Bangalore, India. During her jazz studies, her interest in cross-genre contemporary music grew, and after moving to New York in 2006, she focused on composing/arranging and free or conducted improvisation "conduction". With her ensemble "the Pookestra," she performs multiple times a year in New York, with each concert being a world premiere.
In 2011, she wrote a 30-minute composition for the Deutsche Radiophilharmonie and the Roy Hargrove quintet. In 2012, she composed for Peter Brötzmann and eight percussionists to commemorate the anniversary of the Wuppertaler Jazzmeeting. In 2016, she was the "Improviser in Residence" in Moers and opened the Moers Festival with "Pezzettino 8," a creation for eight violinists who use percussion instruments with their feet. In 2017, she composed stage music for the theater production of Wuppertaler Bühnen's "Don Quichote" and a violin concerto for the EOS Kammerorchester Köln under the direction of Susanne Blumenthal. In 2022, her second violin concerto, "About Time," was premiered, commissioned by the Schwäbische Jugendsinfonieorchester with Hannah Weirich (Ensemble Musikfabrik) as the soloist.
Carolin Pook is in high demand as an interpreter on the violin, both in contemporary classical music and jazz. Since 2021, she has been serving as the concertmaster of the EOS Kammerorchester Köln.