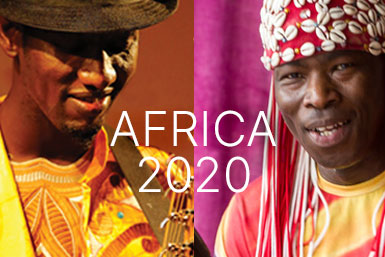 Cuisine Acoustique: the German-Indian musicians' Collective SONIQ invited the audience to cook together with the spectacular African musicians, Balafon player Aly Keita and the Kora player and singer Prince Moussa Cissokho.
Intuitively, and with mutual admiration, the SONIQ Collective and its African guests built soundscapes to bridge their diverse musical cultures. Acoustic delicacies were on the menu. Ingredients from the individual cultures were processed and traditional aromas shined through.
The aim was to create something not experienced before: something independent, fresh, authentic and beyond all stereotypes. SONIQ: Africa – haute cuisine to spread the spirit of cosmopolitan coexistence, which is impervious to all current trends of increasing nationalism and the exclusion of people.