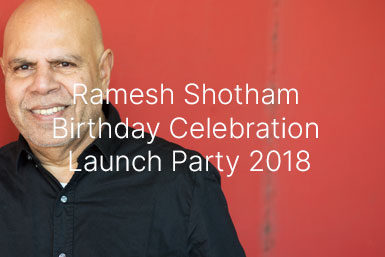 Ramesh Shotham Birthday Celebration – Launch Party 2018
• Madras Special with Johannes Lemke, Sebastian Müller, Reza Askari, Ramesh Shotham
• Soniq Trio with Christina Fuchs, Jarry Singla, Ramesh Shotham
• Shatabdi Jarry Singla, Johannes Lemke
• Duo Hanschel / Shotham
• Keshavara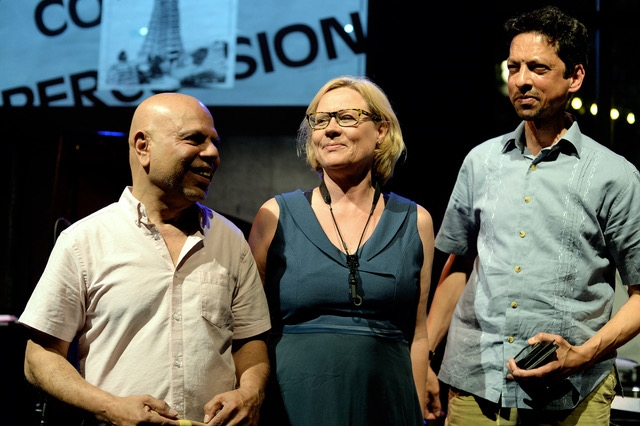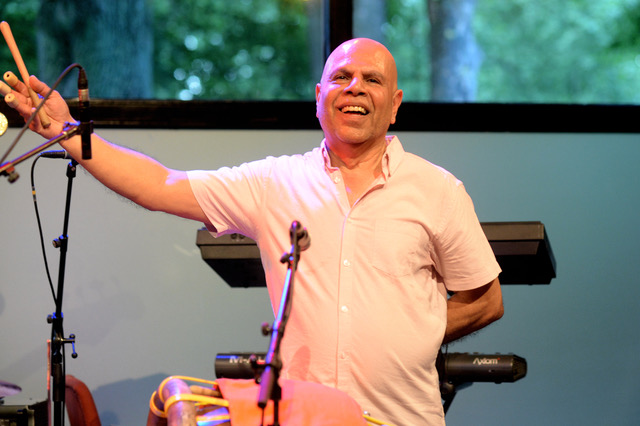 Photos by Gerhard Richter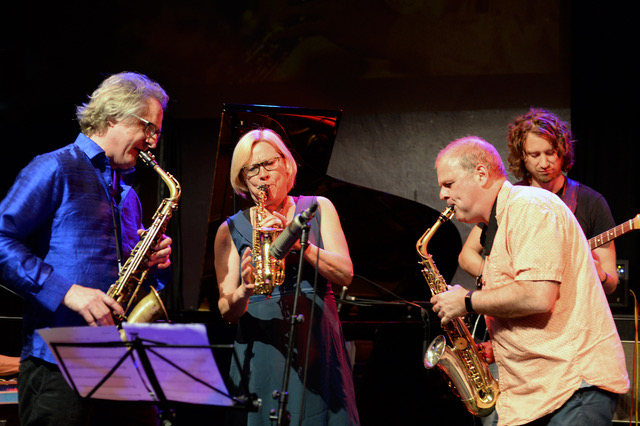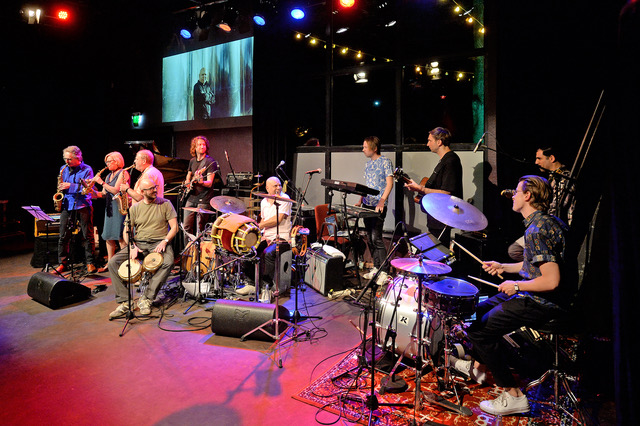 Ramesh Shotham is one of the Cologne music scene's most inspiring personalities. Born and raised in Chennai, South India, the percussionist adopted Cologne as his home more than thirty years ago. In that time he has enriched the local music scene through collaborations with such musicians Charlie Mariano, Rabih Abou Khalil, Carla Bley, Steve Swallow, Jasper van't Hof, Sigi Schwab, the WDR Bigband with Karnataka College of Percussion, and Wolfgang Niedecken.
In 2018 Ramesh, who this year was awarded the WDR Jazz Award, will celebrate his 70th birthday on stage at the Stadtgarten. He will perform as a host of several fantastic groups, starting with his current project "Madras Special – New Generation" followed by other special acts that feature outstanding Cologne musicians. The evening will conclude with "Keshavara," which is led by Timid Tiger singer Keshav. Keshav's music ranges from relaxed electronic sounds to latent danceability.
The evening will be presented by the musicians' collective SONIQ, marking the start of an ongoing cooperation with Stadtgarten. SONIQ's concert series MAKROKOSMOS starts in September 2018. The group follows a visionary path, bringing together elements from disparate cultures to create a contemporary, authentic music. The artists participating in the SONIQ series will be on a musical treasure hunt, opening sound spaces, taking risks, and widening their horizons.