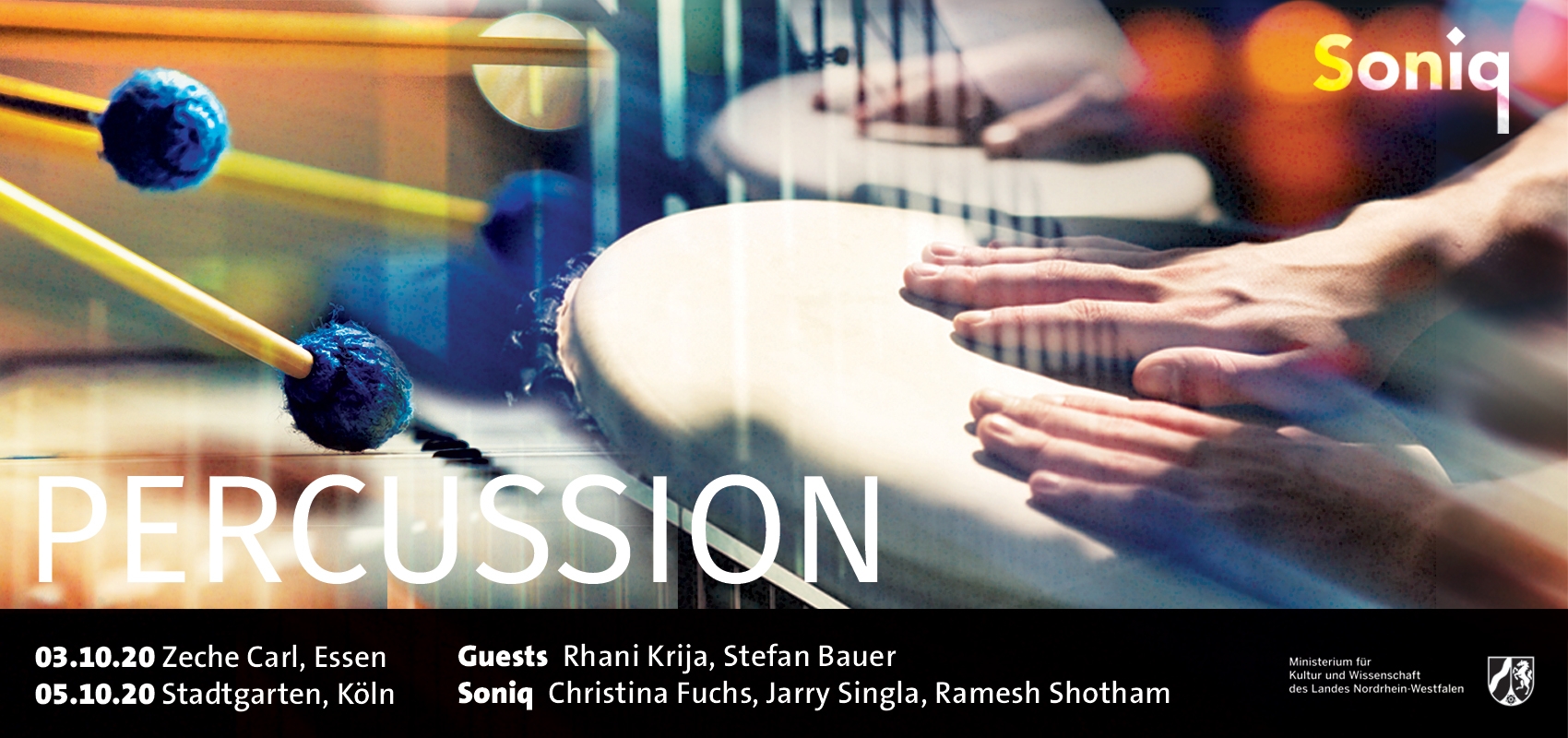 SONIQ is a collective founded in Cologne/Germany in 2016 by the German saxophonist and composer Christina Fuchs, the South-Indian percussionist Ramesh Shotham, the Indo-German pianist and composer Jarry Singla and the Syrian-German graphic designer Jumana Hamandouche for the visuals concepts.
SONIQ consists of musicians, who see the focus of their work in intercultural projects and aim at creating international networks and cooperations. The musicians involved in SONIQ believe that something new can arise when an artistic work feeds off the largest possible pool of ideas that gets constantly new impulses through international networking. Consequently, they confront the most diverse musical styles with unconditional openness: contemporary music, jazz, indigenous and folkloric traditions, improvised music, classical music, experimental pop music, early music, electronic music.
SONIQ's concert series start in September 2018 as an ongoing cooperation with the 'Stadtgarten' in Cologne. The group follows a visionary path, bringing together elements from disparate cultures to create a contemporary, authentic music. The artists participating in the SONIQ series will be on a musical treasure hunt, opening sound spaces, taking risks, and widening their horizons.